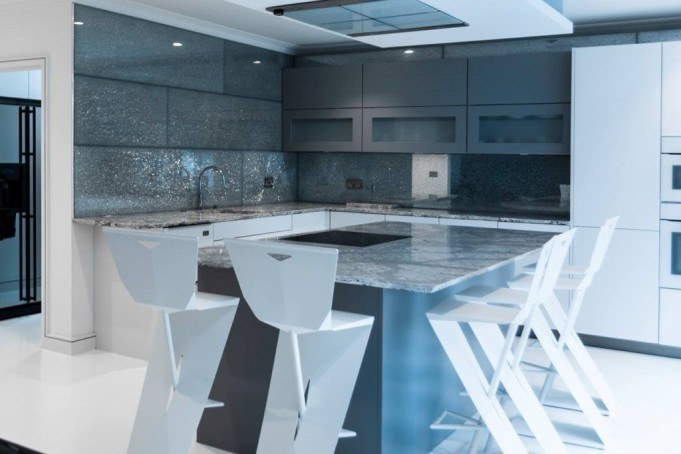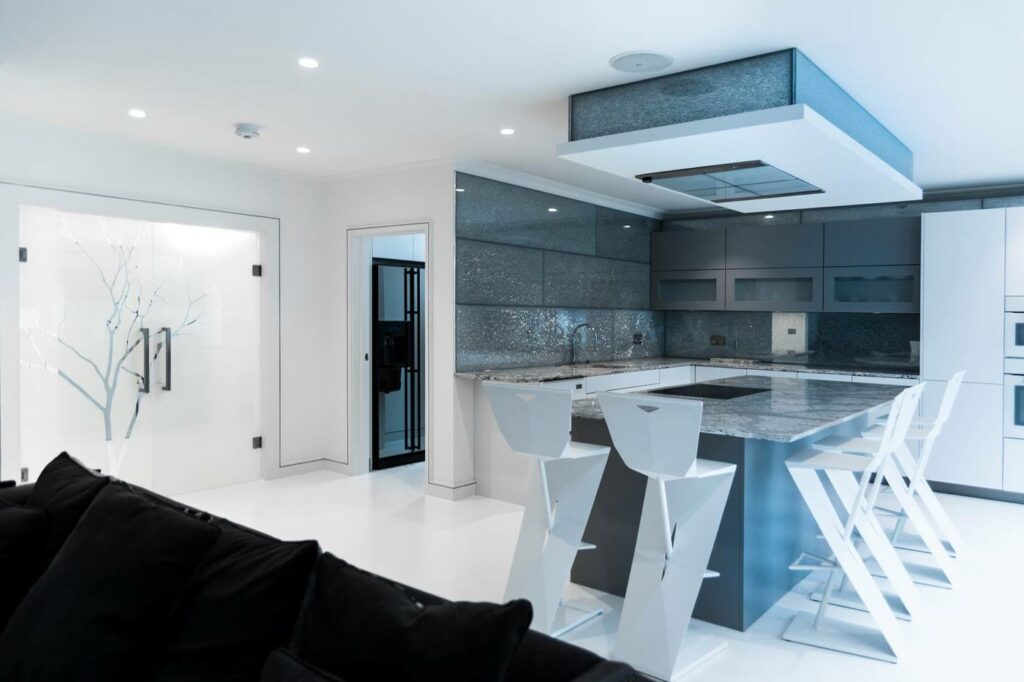 Transform Your Kitchen
The Glass Warehouse is your go-to supplier of toughened glass, laminated glass and crackle glass. The crackle glass is designed to suit various areas within the home, including the kitchen.
With our crackle kitchen splashbacks, you have the opportunity to transform your living space into something more decorative and stylish. The crackle glass splashbacks incorporate 3 layers of toughened glass, providing you with a hard-wearing splashback for the kitchen.
The crackle glass is an ideal addition to make to your property, not only is it durable, it's resistant to extreme temperatures and is easy to maintain. Our bespoke crackle glass can be installed behind the hob and cooker and will make your kitchen area more contemporary whilst also protecting your walls from high temperatures, oil and fat splashes.
If you're looking for bespoke crackle glass that's easy to maintain, you needn't look any further than The Glass Warehouse! We supply the crackle glass in an array of colours and styles which are perfect for kitchen work tops. There is a wide choice available, so don't hesitate to make your kitchen more sophisticated.
For more information, call us on 020 8500 1188!
Cut-outs for sockets and switches
Durable and easy to maintain
Available in a variety if colours
Suitable for worktops.
What Our Customers Say
S Hampshire, United Kingdom
Very competitive prices, best I could find. Delivery was very fast for bespoke sized glass. One of my glass panels was chipped, I contacted one of the team and it was re-made and delivered within 1.5 days. Great service and coms. Thanks.
Fantastic company. I've been using these guys for around 3/4 years, not only do they complete our orders in very short notice, they delivery and exceed our expectations…9/10
Keep up the good work!!!
Excellent level of customer service, from offering advice to assist in choosing the most suitable glass to prompt helpful delivery.
M Purewal, United Kingdom
I've just replaced my wooden staircase balustrades with toughened glass. I used Express Toughening to supply the 10mm thick glass panels. The company is very professional and helpful. The project went well.
G Millett, United Kingdom
Fast quotations, fast processing and on time deliveries. Without doubt this supplier is at the top of their game.
Fast turnaround on orders. Mostly deliver, but can collect for trade customers. Every kind of glass you can imagine cut to mm accuracy by laser.