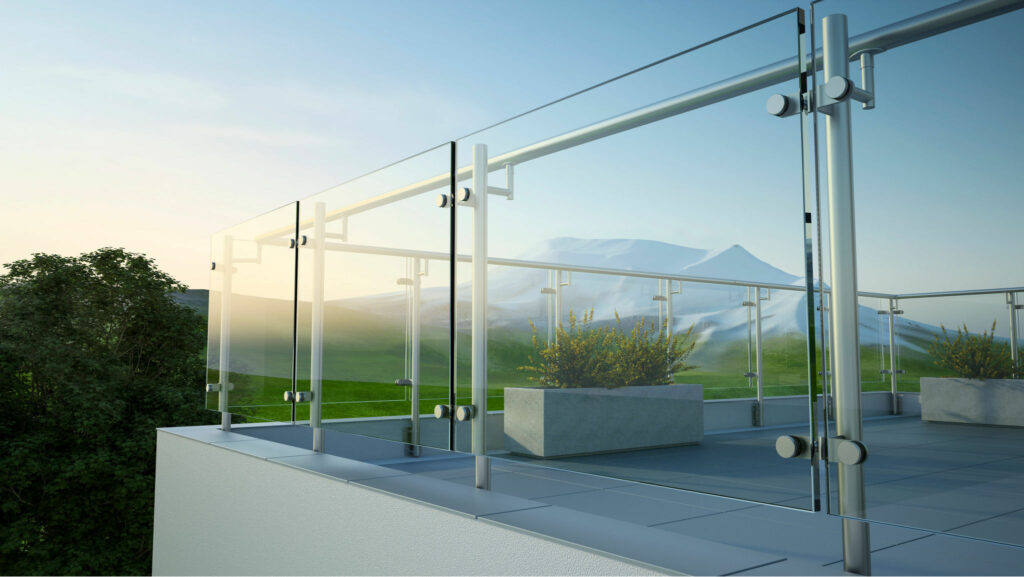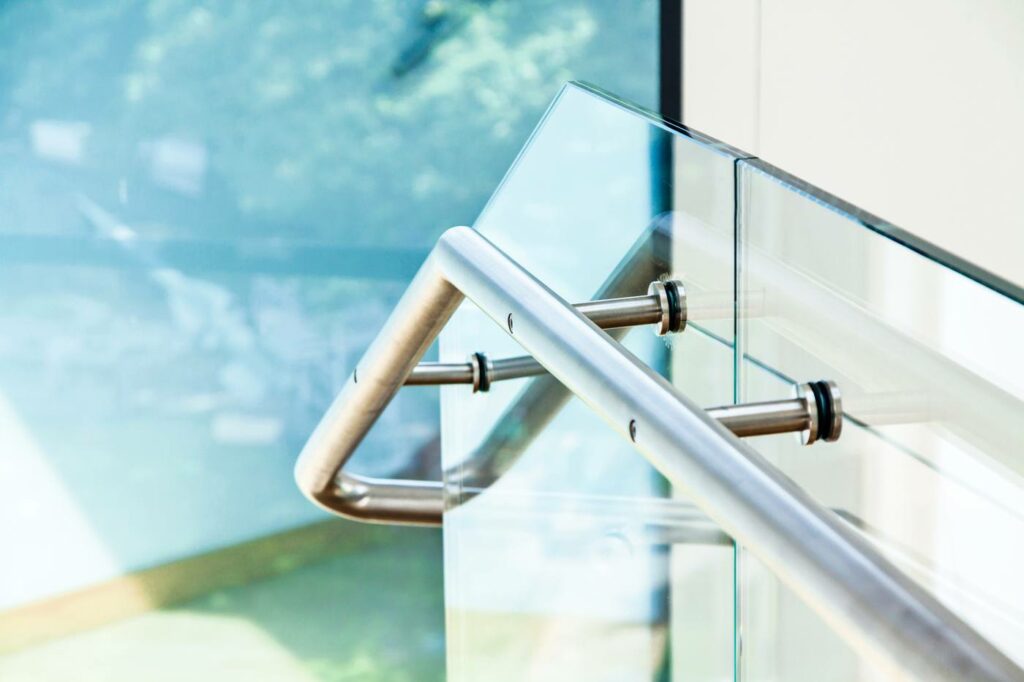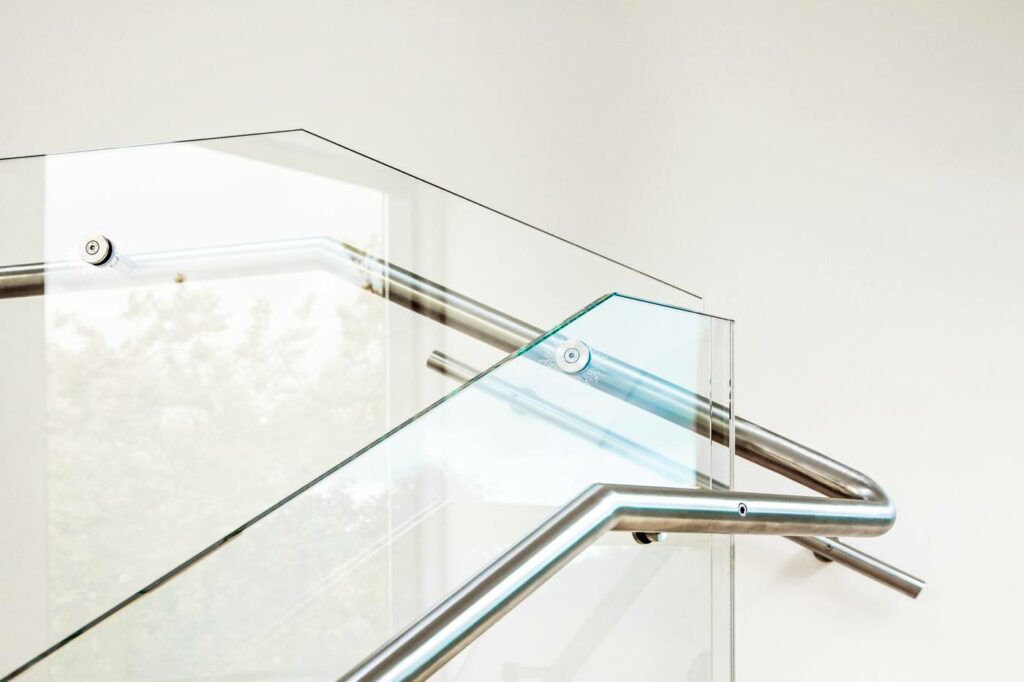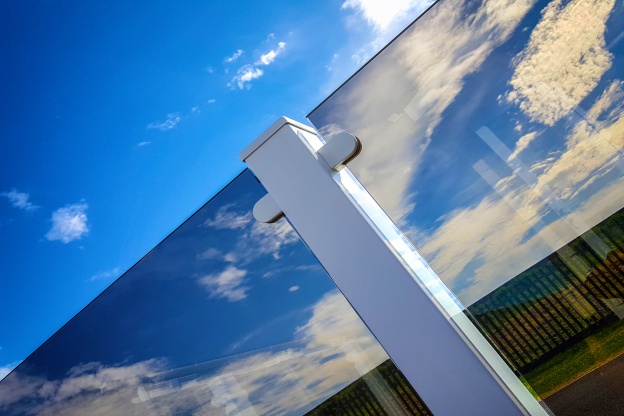 Toughened Glass Balustrades
We understand that sometimes choosing the right balustrade glass for your project can be a tough decision, like most consumers you want a quality product with excellent customer service. Once you have your measurements and decided on the type of glass you would like, The Glass Warehouse will be happy to help with your purchase. Our wide selection ensures that you're bound to find a suitable, top of the range product that will be the exact fit.
A frameless glass balustrade can provide additional light for any indoor area, as well as adding the illusion of space, ideal for both small and large hallways. It is currently a very popular choice for many residential and commercial buildings, this modern addition is not only stylish but also very safe.
At The Glass Warehouse, we manufacture and process all glass on site, therefore allowing us to be competitive with prices and provide an express service. The most popular products are toughened glass, laminated glass and toughened laminated glass. All three can be purchased in clear, low iron, satin or tinted glass, perfect for an external or internal glass balustrade depending on your requirements and building regulations.
For residential indoor glass balustrades toughened glass is a popular choice. Toughened glass can be up to five times stronger than regular float glass, which makes it extremely durable against high impact. However, for outdoor balustrade glass panels or areas with high traffic toughened laminated glass is ideal – this consists of two toughened pieces of glass held together by an extremely tough PVB plastic interlayer. As a result, making it the ultimate safety glass.
Our glass balustrade systems can be purchased in any shape, size or thickness. Whatever your needs we'll be sure to help, if you are unsure of glass fittings, we have you covered. Simply visit our online store to view a wide selection.
Glass Only
Glass with Posts
Glass with Posts and Handrail
Frameless Glass with Channel Profile
Glass with Channel Profile and Handrail
Frameless Glass with Adapters/Offsets
Glass with Adapters/Offsets and Handrail
Hardware Only
We're sure you will find the ideal solution for your requirements. Order online or give us a call on 020 8500 1188 today for more information.
How long do glass balustrades last?

One of the main benefits of choosing toughened glass for your balustrade glass panels is that you can be sure of their durability. Toughened glass takes considerable force to be shattered, and due to its strength, your investment should last you a lifetime. What's more, you have peace of mind that you will remain safe at an elevated height.

The fact that glass balustrades are right on trend at the moment means that they should be a staple in your home for the long term, allowing you to make a safe, sensible purchase now in a product that will serve you for many years to come.
How much does a glass balustrade cost?

Here at The Glass Warehouse, we pride ourselves in offering the very best in frameless glass balustrades, available at competitive prices. We understand that no customer wants to be paying an arm and a leg for an elegant addition to their property such as this, which is why we always strive to give you the best value for money service around!

Due to the bespoke nature of an internal glass balustrade, we offer a detailed order service so you can make sure you're not being overcharged for your requirements. By making your purchase in this way, you can be guaranteed that you're receiving your ideal product, with no hidden fees that will surprise you later down the line.
Are glass balustrades safe?

All of our products go through rigorous testing to ensure that they are more than suitable to be sold to our customers. As a staircase is an elevated area, and this is the most popular use for an indoor glass balustrade, we make sure that our toughened glass is extremely safe, giving you the peace of mind you need to make the purchase.

They perform to an exceptionally high standard, giving you a sturdy and solid balustrade to rely on when it comes to ascending or descending a stairwell in a building. If you have any questions regarding the safety of our products, be sure to get in touch with one of our experts today. You can give us a call on 020 8500 1188 for an instant response.
What Our Customers Say
S Hampshire, United Kingdom
Very competitive prices, best I could find. Delivery was very fast for bespoke sized glass. One of my glass panels was chipped, I contacted one of the team and it was re-made and delivered within 1.5 days. Great service and coms. Thanks.
Fantastic company. I've been using these guys for around 3/4 years, not only do they complete our orders in very short notice, they delivery and exceed our expectations…9/10
Keep up the good work!!!
Excellent level of customer service, from offering advice to assist in choosing the most suitable glass to prompt helpful delivery.
M Purewal, United Kingdom
I've just replaced my wooden staircase balustrades with toughened glass. I used Express Toughening to supply the 10mm thick glass panels. The company is very professional and helpful. The project went well.
G Millett, United Kingdom
Fast quotations, fast processing and on time deliveries. Without doubt this supplier is at the top of their game.
Fast turnaround on orders. Mostly deliver, but can collect for trade customers. Every kind of glass you can imagine cut to mm accuracy by laser.