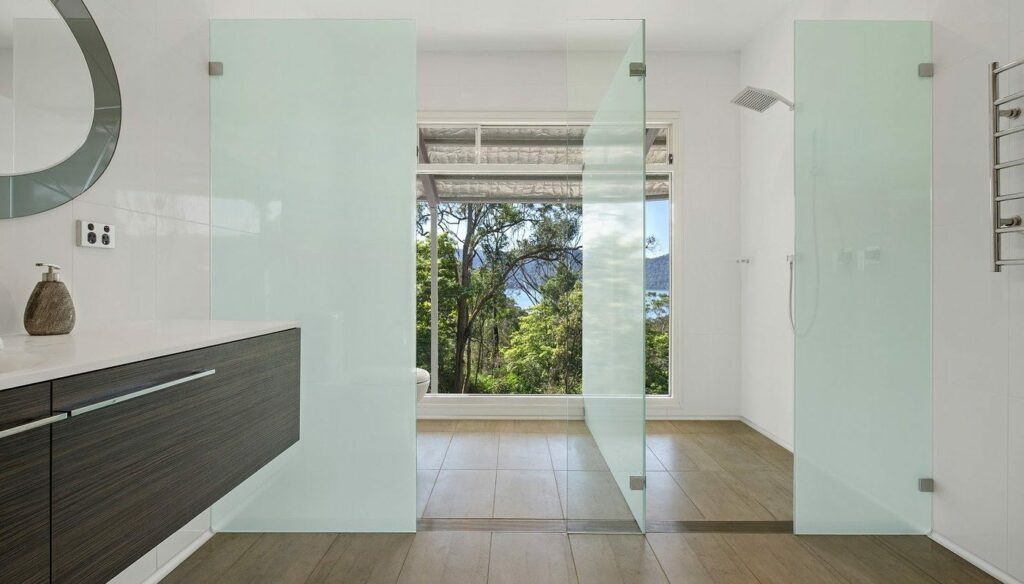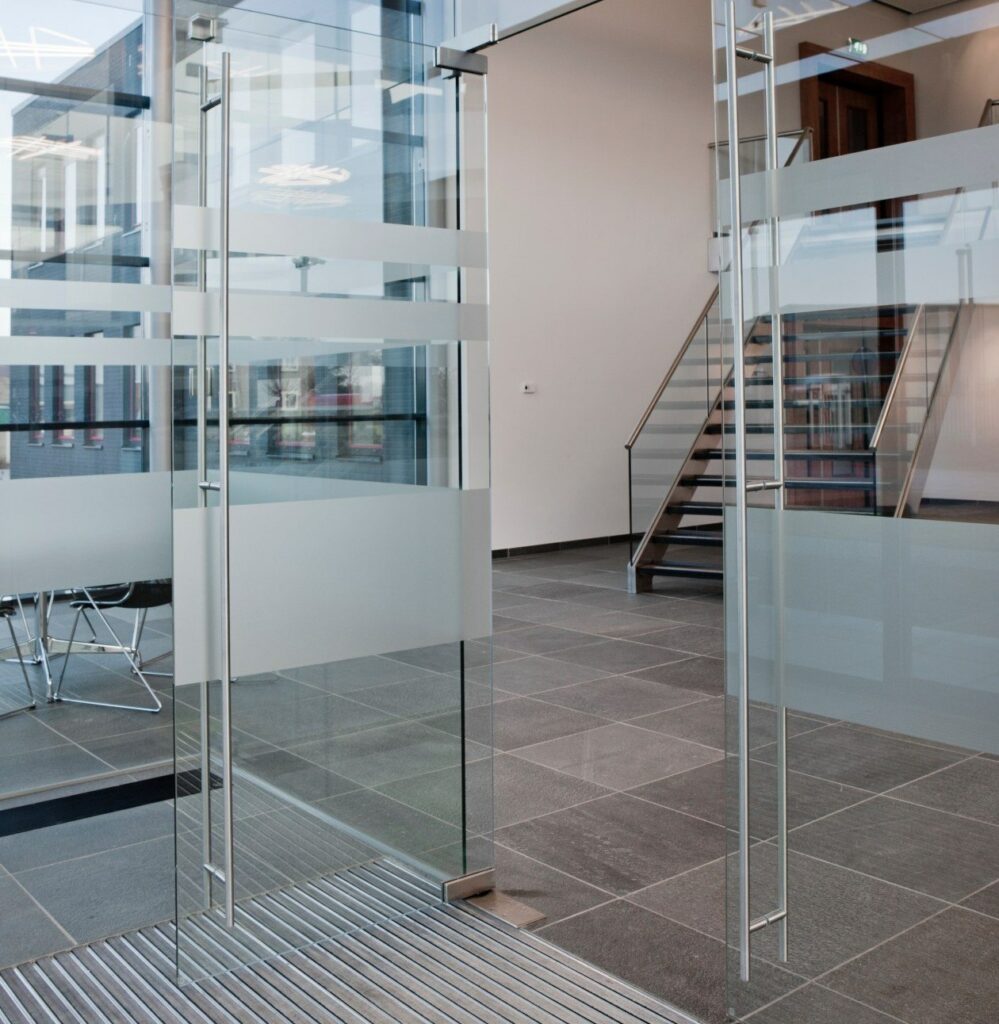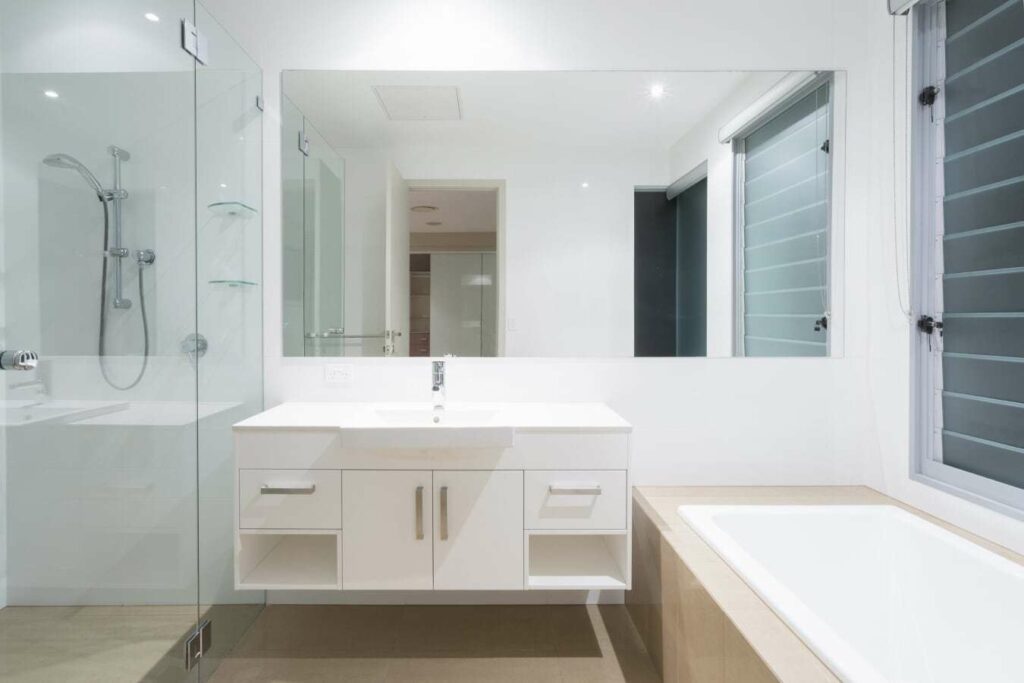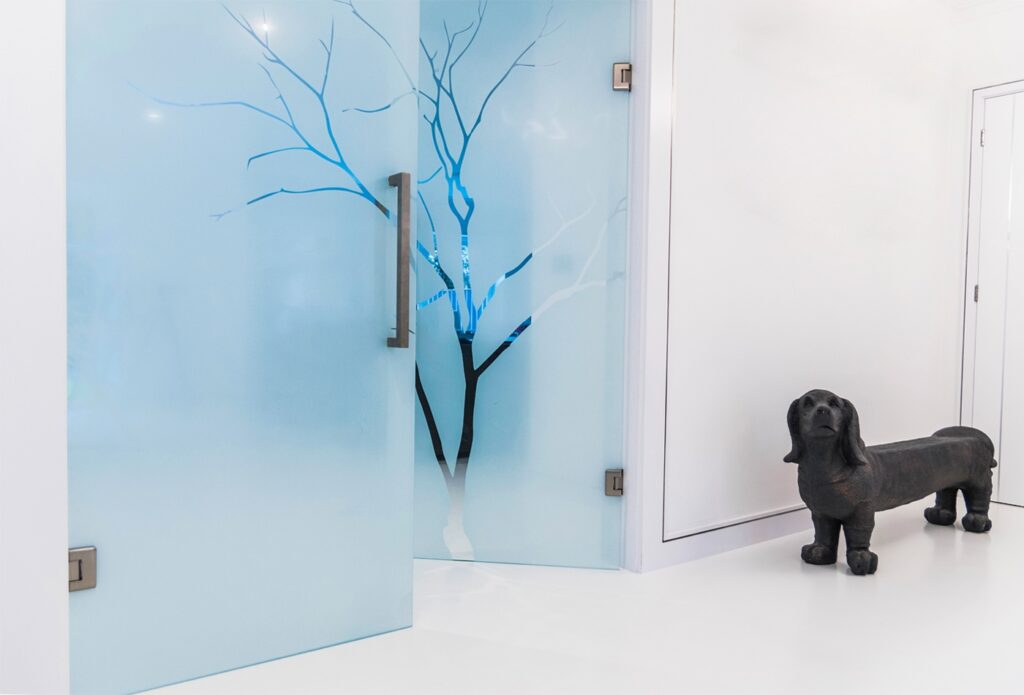 Bespoke Glass Doors
Here at The Glass Warehouse, we guarantee to create an internal glass door to perfectly suit your individual requirements. Whether your home or office is decorated with traditional fixtures, or you prefer a more contemporary style, our bespoke internal doors are manufactured to suit to all spaces. As glass doors become more popular, we often see them used for office meeting rooms, gyms, spas, restaurants, retail shops and residential homes. This type of door can help separate spaces providing a secure barrier while still allowing visibility on both sides. However, to reduce visibility we recommend using a frosted satin, sandblasted or tinted finish, these options will all provide additional privacy if needed.
Bespoke glass doors available
If you're looking to make a statement with your internal glass doors, why not opt for our bespoke service which allows you to control everything from the type of glass used to the thickness and finish? All products are manufactured with toughened glass, as a result offering both strength and safety without compromising on style.
If you're looking for a specific style of glass door, get in touch with our experts who can guide you through the selection process.
Where can I fit a glass door?
Although we supply glass doors for commercial buildings such as offices and showrooms, homeowners can benefit just as much from our wide range. Our bespoke glass doors have become hugely popular, transforming a space into something lighter, brighter, and visually more appealing.
Updating a room or hallway? Consider one of our low iron glass doors to create the illusion of more space. However, if you're looking to make a statement with your glass door be sure to check out our full product range and glass types such as sandblasting and tinted. By using an obscure finish this will allow you to set the tone of the room, or even reduce light if needed for a more relaxing atmosphere.
Why not modernise your bedroom with a glass sliding door for wardrobes, simply give us a call with your requirements and we'll be happy to help. Alternatively take advantage of our free colour matching service, we are committed to helping you find a style that works for you. If you have a print or photo in mind send us a high resolution image and we'll be sure to create a unique glass door just for you! If you prefer with only a few clicks you can order your glass online today, shop now.
Thinking about replacing a cabinet glass door, bookcase glass door or under the stairs glass door but need a specific size or shape? Here at The Glass Warehouse we are able to cut any size or shape glass to fit your project specifications. So, there's no need to worry about changing anything apart from your door. Traditionally for this type of project most people prefer a solid door colour or obscure glass, with our wide range of choices we will be sure not to disappoint.
An internal glass door from The Glass Warehouse can not only be made to your exact requirements, it can also provide a modern and sophisticated addition to any space big or small.
Made to measure glass doors
At The Glass Warehouse all products are made to measure, offering a seamless fit! You now have a choice of unlimited colours, styles, cut-outs and fittings all tailored to meet your requirements. Call us today to speak with a member of our team, or if you're already confident about what you're after, simply order online – we deliver all items with special care to all of mainland England!
Clear, tinted, frosted satin, sandblasted, coloured and low iron glass available
High quality toughened glass with express service
Wide selection of door fittings, such as handles, hinges and seals
Design and free colour matching service available
How much does a glass door cost?

Internal glass doors are becoming extremely popular and come in all shapes and sizes. This means that there is never one set price for all doors, as they each have differing qualities that makes them cheaper or a little more expensive than their counterparts.

One thing we can assure at The Glass Warehouse, is that we strive to stay competitive with price, quality, and service. As a trusted glass supplier, we aim to protect the environment by sourcing our glass responsibility through the supply chain.

Simply order your glass online today using our custom-built ordering tool or give the main office a call to discuss your requirements for your internal glass doors. We are also happy to supply hinges or door handles which can be found here online.
What are the best glass doors?

As a manufacturer and glass supplier, here at The Glass Warehouse we are well positioned to offer the very best toughened interior glass doors due to our industry knowledge and expertise.

We are proud to be certified by The British Standards Institution (BSI) for toughened safety glass, along with regular impact testing and safety checks.

In terms of choice and appearance, we ensure that you're given as much variety as possible to guarantee that you'll find something that's right for you.

If you are unsure of have any questions, please call the office on 020 8500 1188 and a member of the team will be happy to help!
How can I make glass doors more private?

Especially in the home, many people often want a level of privacy that they're entitled to, without losing the natural light that glass internal doors bring. This is easy to achieve through the use of tinted or frosted glass, both of which are supplied here at The Glass Warehouse.

We also understand that in many office spaces, showrooms, or commercial buildings this level of privacy is necessary to assure that people are not always being watched due to the transparent nature of glass for doors. With this in mind, a satin, textured, patterned or obscure finish will make the glass less transparent, but doesn't completely remove the addition of natural light which is of course the main purpose of a glass door providing a level of visibility.

If you'd like to find out more about obscure glass, be sure to check out our post online today!
What Our Customers Say
S Hampshire, United Kingdom
Very competitive prices, best I could find. Delivery was very fast for bespoke sized glass. One of my glass panels was chipped, I contacted one of the team and it was re-made and delivered within 1.5 days. Great service and coms. Thanks.
Fantastic company. I've been using these guys for around 3/4 years, not only do they complete our orders in very short notice, they delivery and exceed our expectations…9/10
Keep up the good work!!!
Excellent level of customer service, from offering advice to assist in choosing the most suitable glass to prompt helpful delivery.
M Purewal, United Kingdom
I've just replaced my wooden staircase balustrades with toughened glass. I used Express Toughening to supply the 10mm thick glass panels. The company is very professional and helpful. The project went well.
G Millett, United Kingdom
Fast quotations, fast processing and on time deliveries. Without doubt this supplier is at the top of their game.
Fast turnaround on orders. Mostly deliver, but can collect for trade customers. Every kind of glass you can imagine cut to mm accuracy by laser.