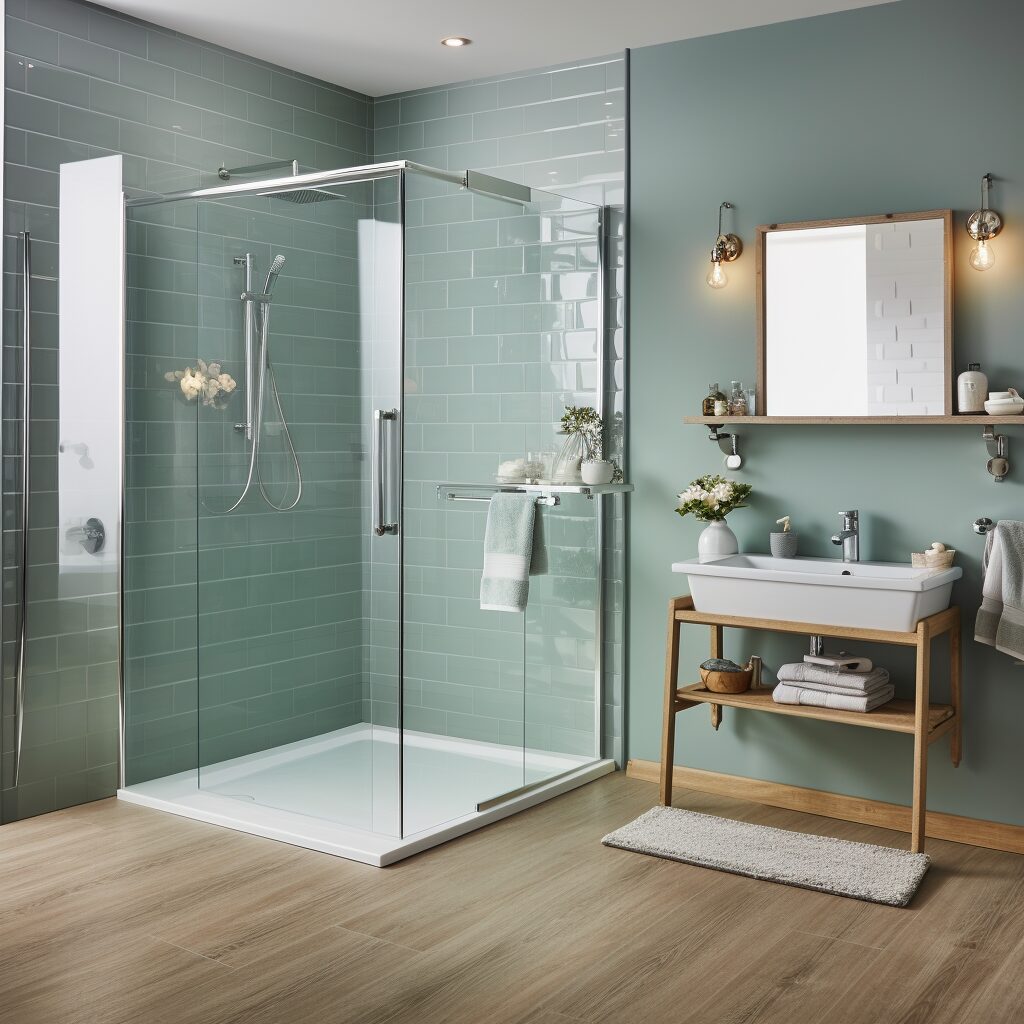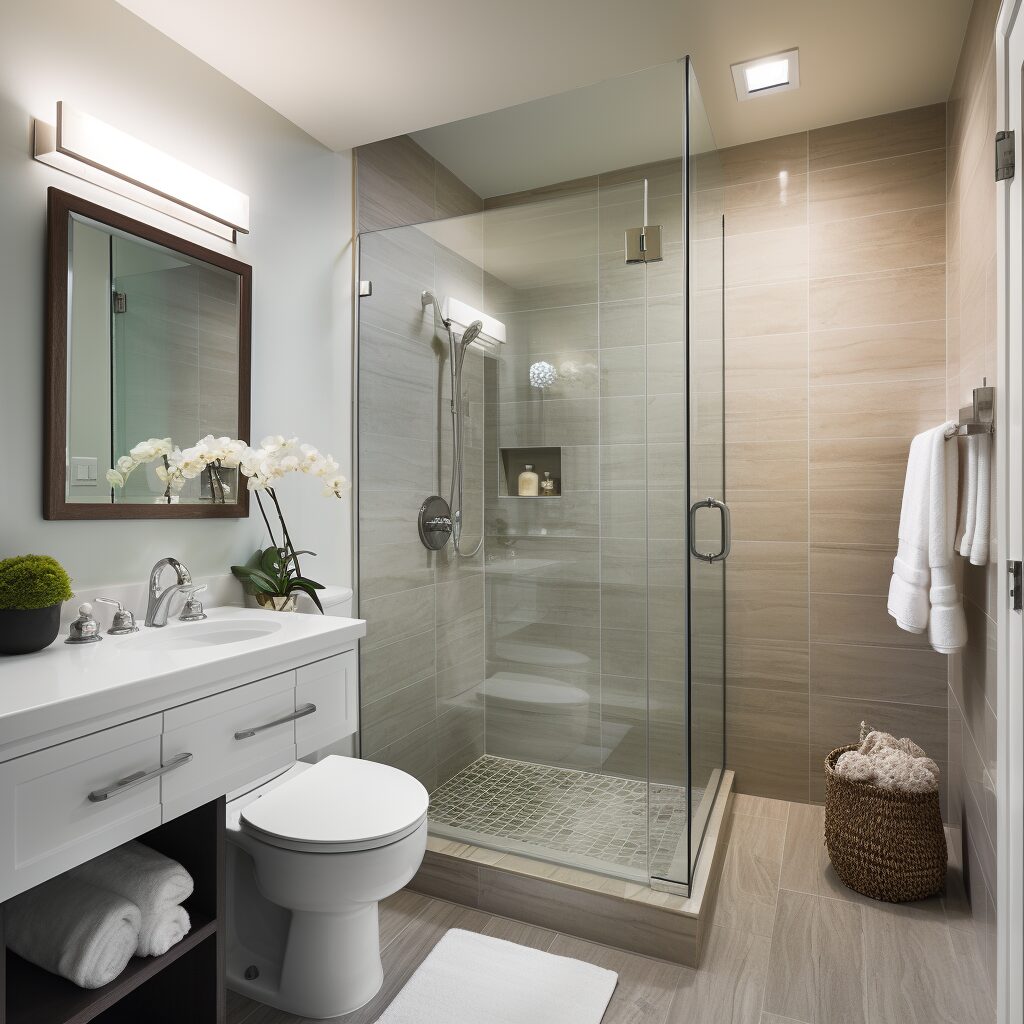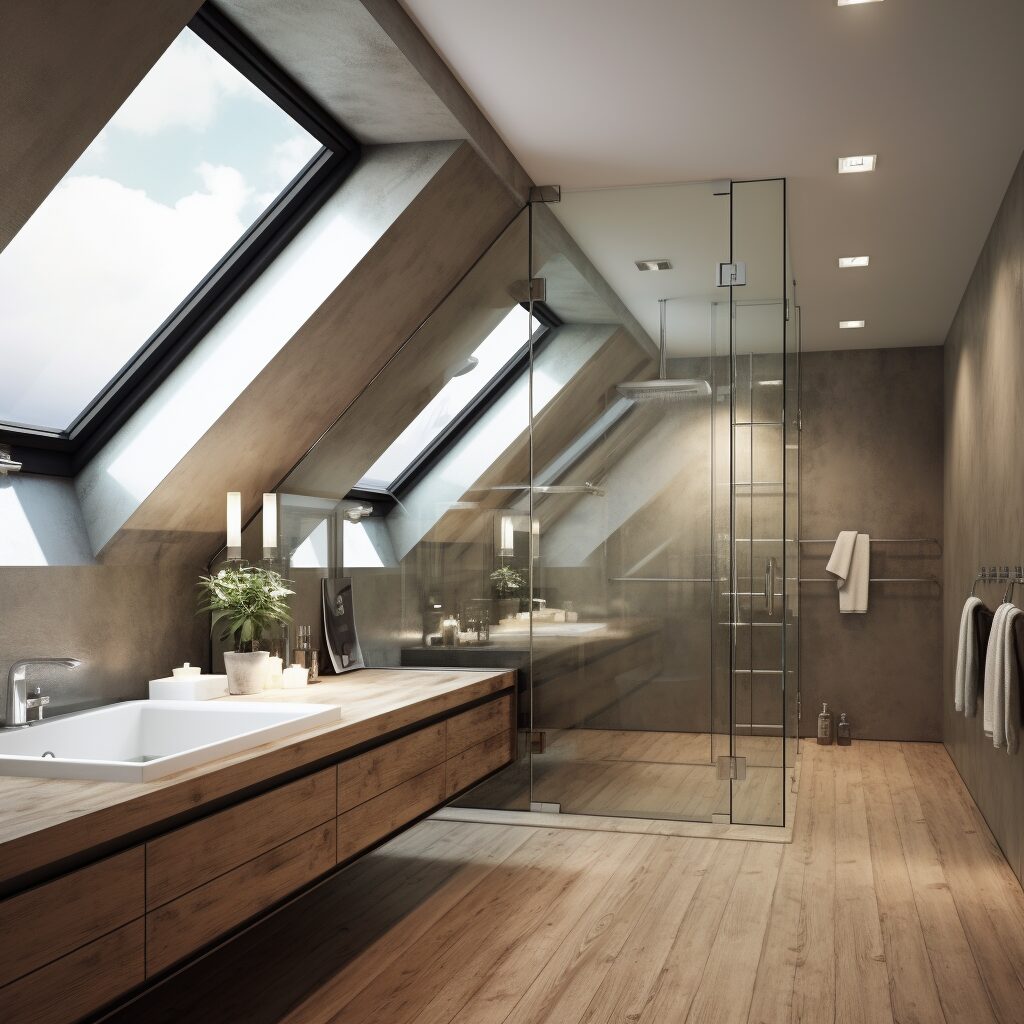 Step into a Shower Sanctuary with our Toughened Glass Shower Doors!
Elevate your bathroom to a whole new realm of elegance with our stunning, bespoke Glass Shower Doors. Combining safety, style, and sophistication, these shower doors are nothing short of magical and here's why:
Uncompromised Strength:
Our toughened glass shower doors are up to 5 times stronger than regular glass. They're not just doors; they're bathroom guardians. If they ever break (which is highly unlikely), they shatter into small, harmless pieces. Safety for you and your family? Check!
Crystal Clarity:
With dazzling transparency and minimal maintenance, our doors will be the glassy gem of your bathroom.
Tailor-Made Perfection:
Every bathroom is unique, just like you! Be it a spacious spa-like oasis or a cosy loft with quirky ceiling heights, our custom sizing and glass thickness options ensure that your shower door will fit like a glove.
Style Unleashed:
From sleek modern designs to classic elegance, our tempered glass shower doors compliment any bathroom style and layout.
Loft Lovers:
Have a loft with unusual dimensions? No worries! Our bespoke touch will create a stunning shower door that not only fits perfectly but becomes the star of your space.
How much does a glass shower door cost?

Glass shower doors are becoming extremely popular and come in all shapes and sizes. This means that there is never one set price as they are created to your requirements.

One thing we can assure at The Glass Warehouse, is that we strive to stay competitive with price, quality, and service. As a trusted supplier of glass shower doors, we aim to protect the environment by sourcing our glass responsibily through the supply chain.

Simply order your toughened glass shower door(s) online today using our custom-built ordering tool or give the main office a call to discuss your requirements. We are also happy to supply hinges or door handles which can be found here online.
What are the best glass shower doors?

As a manufacturer and glass supplier, here at The Glass Warehouse we are well positioned to offer the very best toughened glass shower doors due to our industry knowledge and expertise.

We are proud to be certified by The British Standards Institution (BSI) for toughened safety glass, along with regular impact testing and safety checks.

In terms of choice and appearance, we ensure that you're given as much variety as possible to guarantee that you'll find something that's right for your bathroom project.

If you are unsure of have any questions, please call the office on 020 8500 1188 and a member of the team will be happy to help!
How can I make glass shower doors more private?

Especially in the bathroom, many people often want a level of privacy that they're entitled to, without losing the natural light that glass shower doors bring. This is easy to achieve through the use of tinted glass, which is supplied here at The Glass Warehouse.

If you'd like to find out more about obscure glass, be sure to check out our post online today!
What Our Customers Say
S Hampshire, United Kingdom
Very competitive prices, best I could find. Delivery was very fast for bespoke sized glass. One of my glass panels was chipped, I contacted one of the team and it was re-made and delivered within 1.5 days. Great service and coms. Thanks.
Fantastic company. I've been using these guys for around 3/4 years, not only do they complete our orders in very short notice, they delivery and exceed our expectations…9/10
Keep up the good work!!!
Excellent level of customer service, from offering advice to assist in choosing the most suitable glass to prompt helpful delivery.
M Purewal, United Kingdom
I've just replaced my wooden staircase balustrades with toughened glass. I used Express Toughening to supply the 10mm thick glass panels. The company is very professional and helpful. The project went well.
G Millett, United Kingdom
Fast quotations, fast processing and on time deliveries. Without doubt this supplier is at the top of their game.
Fast turnaround on orders. Mostly deliver, but can collect for trade customers. Every kind of glass you can imagine cut to mm accuracy by laser.